Trailers for Sale: Tow and Go!
Whether you're looking to haul compact or heavy construction equipment, Groff Tractor & Equipment has the right selection of trailers designed to handle various sizes, load capacities, loading and gate options. We carry a large selection of trailers for sale in Pennsylvania from several leading manufacturers to fit your needs and budget.
We know that choosing the right trailer is an important decision, which is why our friendly, experienced sales representatives are always available to answer your questions and to help you find the perfect option.

Groff Tractor offers the full-line of Interstate Trailers, including Tag-Along, Tiltbed, Goosenecks and Lowboys. Each trailer can be manufactured with options that allow for a fully customized product, giving you exactly what you demand.

Since 1946, Eager Beaver Trailers® has been manufacturing the highest quality construction equipment trailers from 5-100 ton capacities. The company's approach to transportation safety has made Eager Beaver Trailers® a leader in product development with
the latest technology innovations and more standard features on tagalongs and detachable lowboys.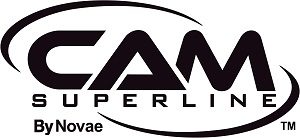 Groff Tractor offers a wide variety of Equipment Haulers from CAM Superline (Division of Novae Corp.) that are sure to meet your needs. From their standard width Angle and Channel Frame to their Full Width Drive Over Fender design, our CAM Superline Equipment Haulers will give you years of dependability to safely haul your investments to and from a jobsite.

Talbert Manufacturing, Inc. is a world-class trailer manufacturer. Since 1938 Talbert has been trusted by a wide variety of commercial, military, government, aerospace, and energy applications as well as inner plant & material handling movers and manufacturing systems.